The first thing I HAVE to talk about is "500 Days of Summer." I don't know how many of you girls have seen the trailer for this movie but I totally adore it. I remember seeing it in passing but totally forgot about it till yesterday when Dan took me out to dinner cause I was hungry and mentioned that he was going to kidnap me to see a movie but I told him I was hungry. I told him to kidnap me after dinner and that he did indeed. He wouldn't tell me what movie we were seeing and we played a little guessing game until we finally got to the theater.
But back to the movie. I think this is a MUST see summer movie. Here's the official trailer:
The trailer explains it all. It's a boy meets girl story, but not a typical love story. It's much more realistic (but still has movie magic) than any other love story I've ever seen. It left me with a nice warm and fuzzy feeling though, I'll say that much. It's now officially one of my favorite movies of all time. It's up there with Garden State. The music featured in the movie was AWESOME.
It has Joseph Gordon-Levitt (from 10 Things I Hate About You) and Zoey Deschanel (ELF).
Their chemistry is wonderful to watch and the jokes are amazing. I laughed so much during this movie and didn't want it to be over. Might I add, Joseph Gordon-Levitt has grown into a fine young man??
I saw this video on
ICA Images' blog
. You should check her out. Her photography is pretty freakin' awesome! But I saw this video and totally fell in love with it.
Instrumental styling + Taylor Swift + Coldplay + me = amazed
So I stalk Perezhilton.com religiously because he has the daily dose of RPattz and is always up to date with Twilight drama and stills! But he featured this clip of the much anticipated TV show Glee, which I've been dying over and can't wait for the Fall season to start so I figure I'd share it with y'all.
The lovely Amy Naree tagged me to do the "6 Things that Make You Happy." So here it is!
1. Friends
My friends are so important in my life. They keep me grounded and provide me with wonderful times and laughs. I value them a whole freakin' lot and they make me really uber happy hahaha.
2. Food
What girl doesn't love FOOD! It makes me full and content... thus HAPPY! I don't care if it's froyo, cupcakes, ramen, or steak... food is awesomness.
3. Singing and Dancing in the car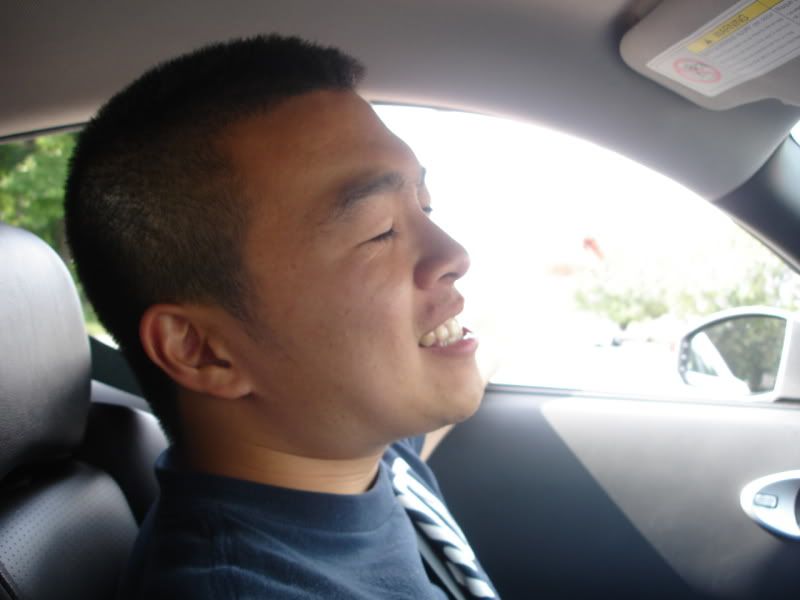 He's gonna kill me for using this picture...
No matter what mood I'm in I can count on music to either mellow me out or put a smile on my face. But put me in a car with my iPod and it's over! I also like watching my friends jam in their cars cause we get silly.
4. Baking
I love baking. Sometimes I bake when I'm bored, or happy, or stressed. No matter the reason it always cheers me up... probably cause the end product is Food... haha
5. Webcams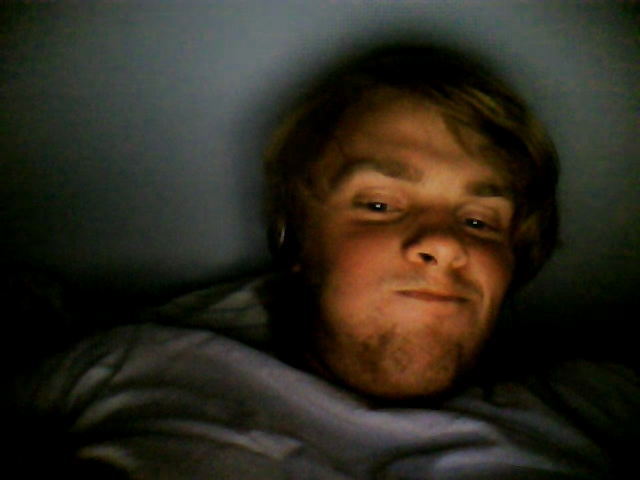 Hahaha! He made that face cause I got a snapshot of him before making a silly face at me. I love webcams. Although it's not as good as seeing someone in person, it's good enough for me until I can. It makes missing someone a little bit easier...
6. Cuddling
I'm a cuddler. Guilty.
I tag... EVERYONE. That's right. I want to know what puts a smile on your face!
till next time, lovers
xoxoxCtang