My new obsession: Glee/Cory Monteith
Glee is a new series on Fox that is essentially High School Musical with a lot more comedy and a girl that doesn't sing through her nose that you can't help but hate. The pilot premiered and the actual show won't start until fall, but I already can't wait!
No RPattz, but he can sing and be hilarious. His eyes aren't too bad either. (Gush) Haha, Daniel always tells me that every guy I find attractive is always a brunette and he never understood why I am attracted to him. He's just special, I suppose.
Here's a clip of Glee singing one of my favorite songs of all time. (Journey's Don't Stop Believin')
And this clip here is the one that offically got me hooked to this show:
So I need a solution to my bad habit of wanting to go to the mall and this is what I have come up with: Make a Wish List. It helps me slowly cross off one thing at a time but should prevent hauls. Of course I'm making this list after I just got back from the mall and bought more Mac products. So as I jam out to Simon and Garfunkel you get this LIST of amazing little knick knacks. My friends may think that I rarely buy shit, but the main reason is because it'd be a slippery hill once I start. Plus, it's not just make-up I'm in love with, I'm a bag whore. I present you (in no particular order):
C.Tang's Wish- List
1. Mac Studio Fix - NC 40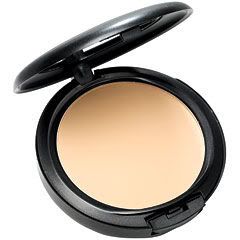 So I recently went to MAC and got matched with a foundation color, but today I bought the Mineralized Natural Powder instead because the SA told me that it would be better for summer and I don't know if I'm ready to commit to a shade yet especially in the summer knowing that I'll get darker.
MAC - $26
2. Mac Powerpoint Liner
I kinda fell in love with this liner when I bought it the other day but I ended up returning it because I didn't like the color (Grey Utility). I haven't bought a new one in black yet because I bought the Fluid Line from MAC instead (part of my MAC haul), but I'll more then likely be buying this sometime soon because I loved how smooth it went on.
MAC - $14.50
3. Benefit Jing-A-Ling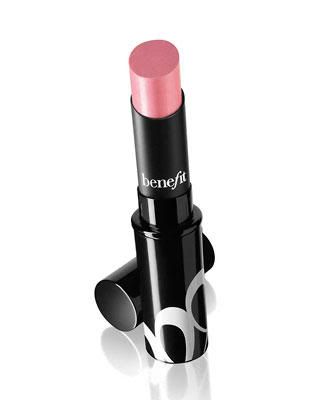 I love PINKS. Jing-A-Ling is the perfect pink! I think the color is so delicate and feminine and simply irresistible. I haven't bought this mainly because I have so much lip stuff that I haven't finished using yet, but I haven't bought a lipstick before... This will definately have to also be an investment sometime soon.
Sephora - $18
4. Louis Vuitton Totally Monogram MM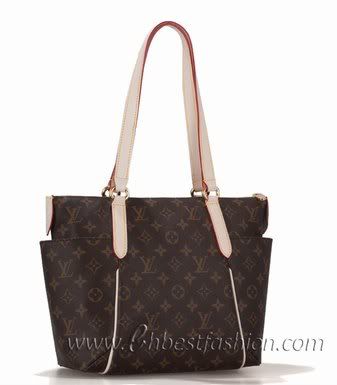 Louis are to me as baseball cards are to little boys. I collect them. It's an unhealthy love for a bag but handbags and make up are generally my weakness. I adore the bag for the side pockets and the zip close and the long straps. I have a speedy 30 that I can throw on my arm, but every girl needs a good shoulder bag. This will be mine.
Louis Vuitton - $1,000
5. Louis Vuitton Neverfull GM Damier
Anyone that knows me knows that I love Louis Vuitton. It's something about the classic look that I can't get over. Christine wants the Monogram Neverfull and I have a thing about having the same bag as my friends so I decided I wanted the Damier print because I've always wanted a Louis Damier. It's perfect for going out or heading to work. It packs everything you need because it's so big and like it says... it's never full!
Louis Vuitton - $750
6. Ray Ban Wayfarers
These make me nostalgic. I remember being really little and seeing my Mommy wear them. She wore them religiously and the Ray Ban Wayfarers were the only sunglasses she wore because she didn't believe that any other pair would do. Well, my mom has moved on from the Wayfarers but she still lives by Ray Ban and sadly, like mother like daughter. I have a pair of Ray Bans but I've always wanted a pair of Wayfarers because I love the classic style and the pop culture icon it became in the 80s. Of course I have a pair from Chinatown that I got, but nothing beats the real thing. Honestly, if I had the money I'd buy a pair in every color imaginable.
Sunglasses Hut - $109-135
7. Forever 21 Print Dress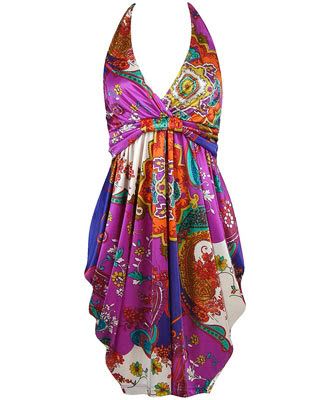 I randomly fell in love with this dress. I saw it on a rack at F21 and tried it on as a joke. (I remember telling Christine, "Who the fuck would wear this out?!") Took me about 5 minutes to figure out how to get into it, but once I put it on I had a really hard time letting it go. I wanted a size up but they didn't have it so I decided to put it down. A week later this dress was gone. I searched 2 f21 but nothing. I found it online but was (and still am) too frugal to pay for shipping. I'm waiting to go to NYC and see if I have any luck... but I'll probably buy it when I get back if I don't find it.
Forever 21 - $24.95
8. Robert Pattinson
Priceless.
That's it for now. =) 3 More days until NYC! Probably a post about my haul I did yesterday later on today.
xoxoxC.Tang